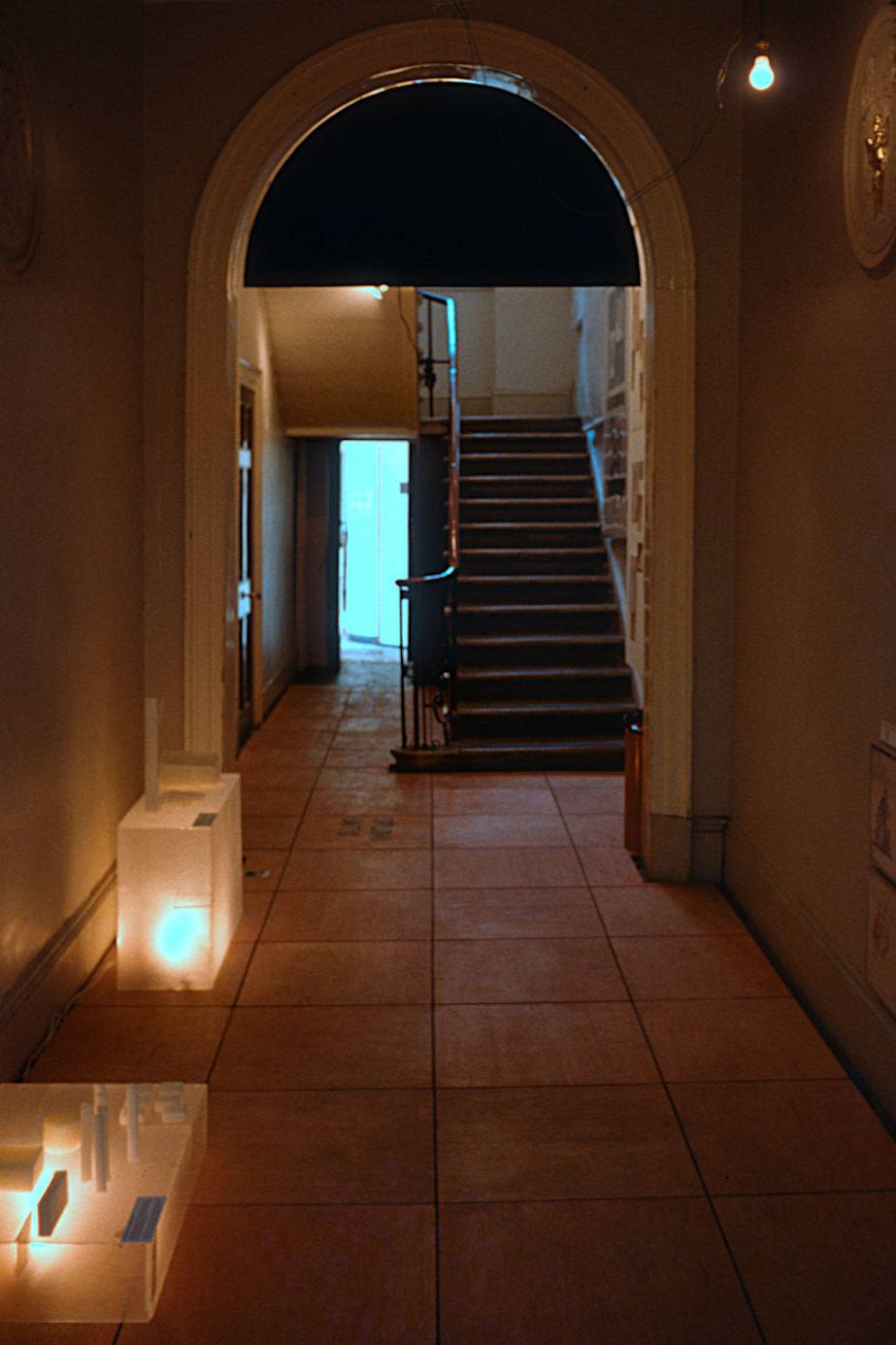 AA Diploma 11 1988-89
End of Year Exhibition
Thomas Deckker: Tutor, AA Diploma 11
Architectural Association 1988-89
Thomas Deckker was tutor, with Christoph Langhof as Unit Master, in Diploma Unit 11.

Projects were set in the former docks in London, then undergoing their initial development and an exciting

tabula rasa

.

> AA Projects Review [AA London 1989]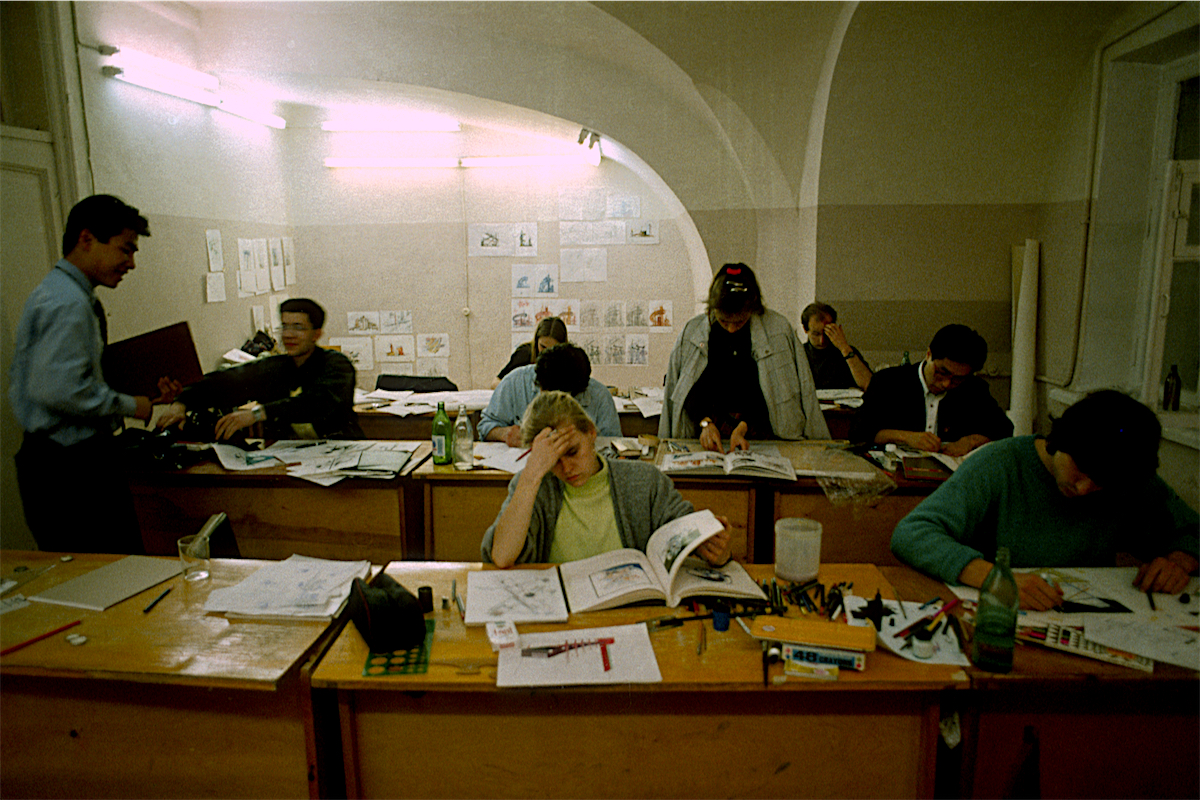 AA Diploma 11 1988-89
Workshop in the former (and future) Rozhdestvensky Convent, Moscow Institute of Architecture
Thomas Deckker was the leader, with Christoph Langhof, of the first visit by a European school of architecture to the Moscow Institute of Architecture at a critical junction in its history - the end of the Soviet Union and the first opening to Europe.

The theme of the workshop was the work of the Constructivist architect Yakov Chernikhov. Thomas Deckker acknowledges the invaluable assistance of the late Catherine Cooke and was pleased to publish her article "Cities of Socialism: technology and ideology in the Soviet Union in the 1920s" in The Modern City Revisited.

We toured a substantial number of Constructivist projects in Moscow, as well as major sites such as the Kremlin. It was an extraordinary revelation that, in marked contrast to the enthusiastic appreciation of Constructivist architecture in Western Europe, that students at the Moscow Institute of Architecture strongly disliked Constructivist architecture which they associated with the oppressive and authoritarian Communist regime that was actually in the process of disintegrating.

The Rozhdestvensky Convent was given to the Moscow Architectural Institute and returned to the Orthodox Church in 1993.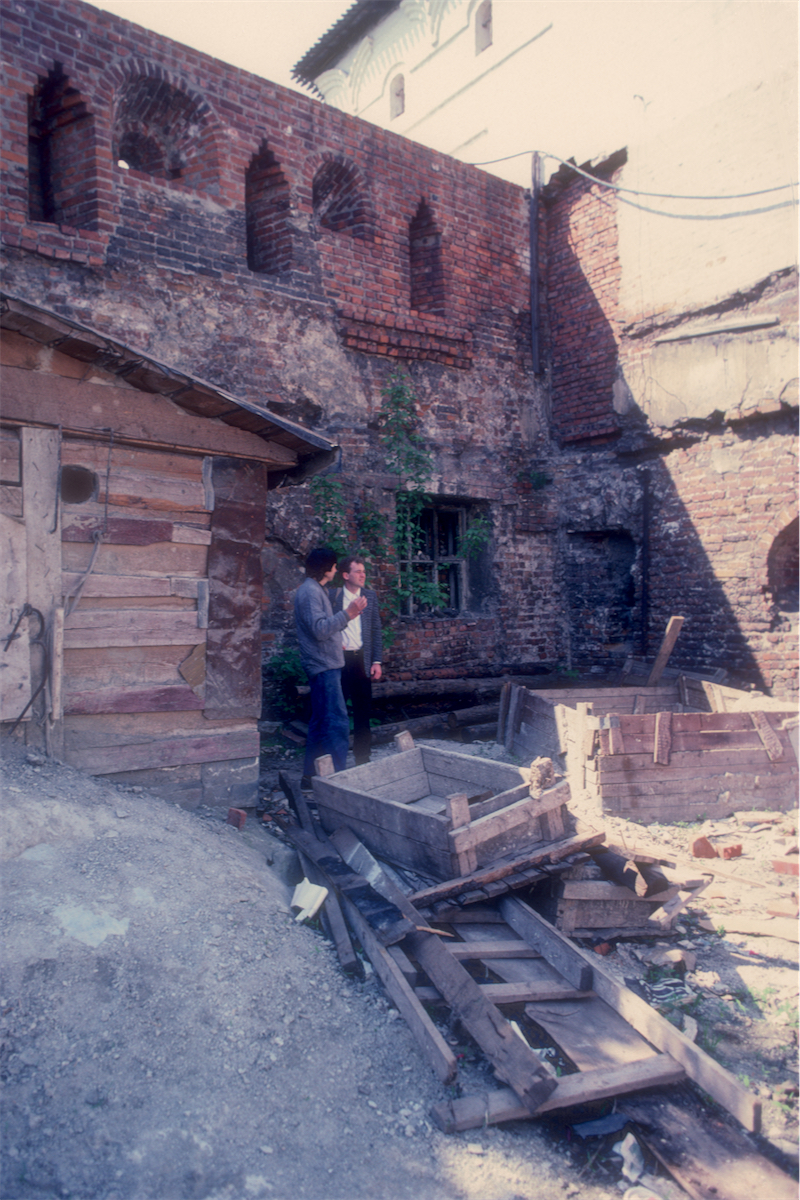 Thomas Deckker at the Rozhdestvensky Convent, Moscow Institute of Architecture 1989
photograph © Thomas Deckker 1989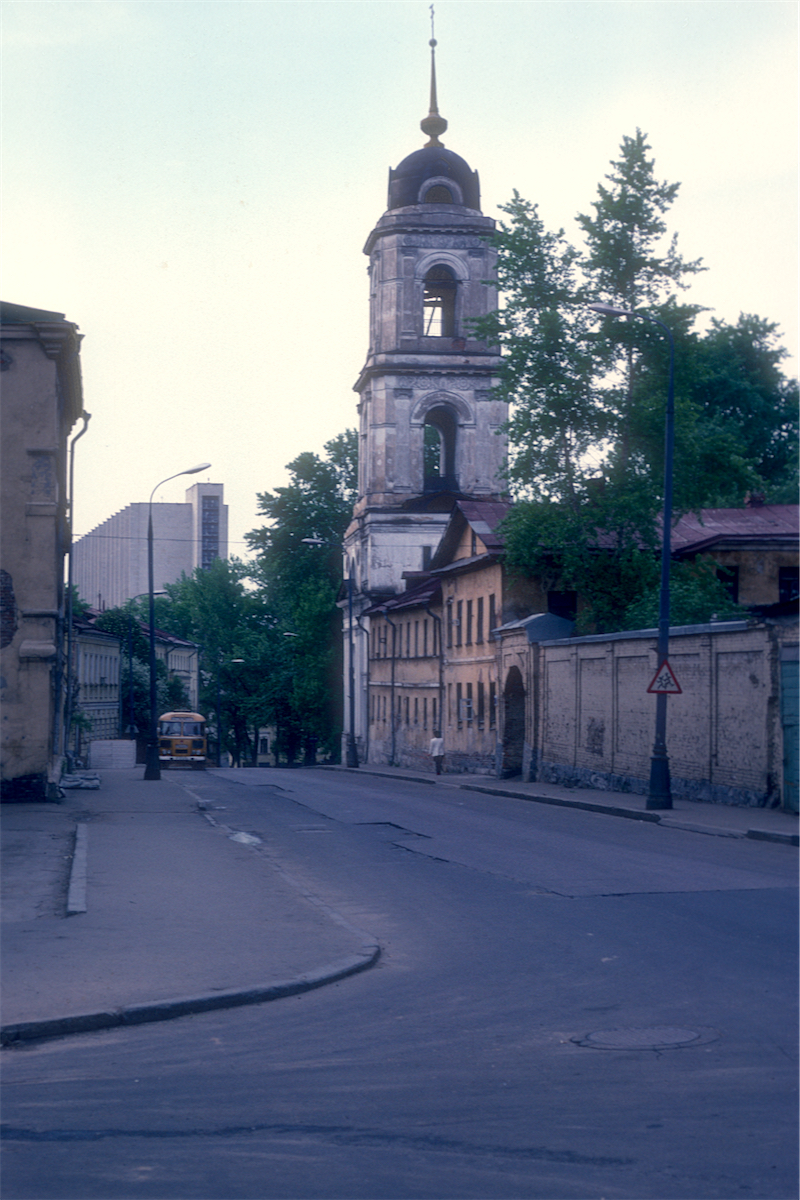 The Rozhdestvensky Convent, Moscow Institute of Architecture 1989
photograph © Thomas Deckker 1989