publications
---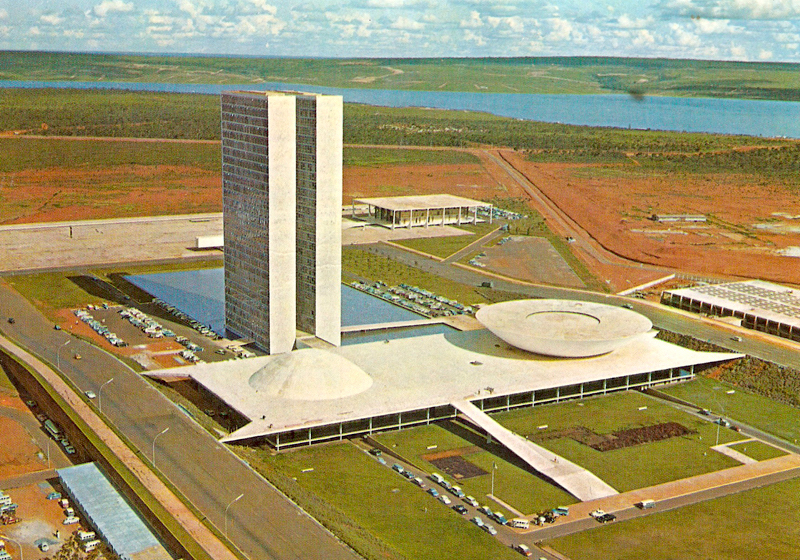 BBC: The Inquiry
BBC World Service 2019
---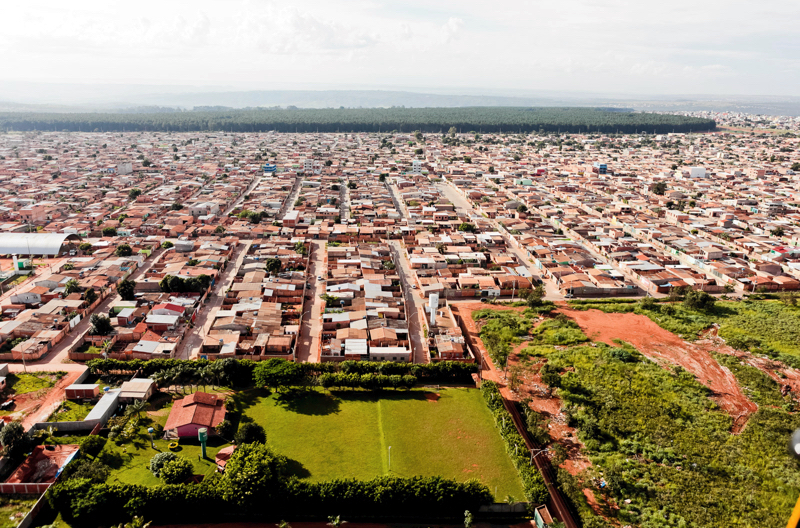 Brasília: Life Beyond Utopia
Brazil Institute, Kings College London 2016
---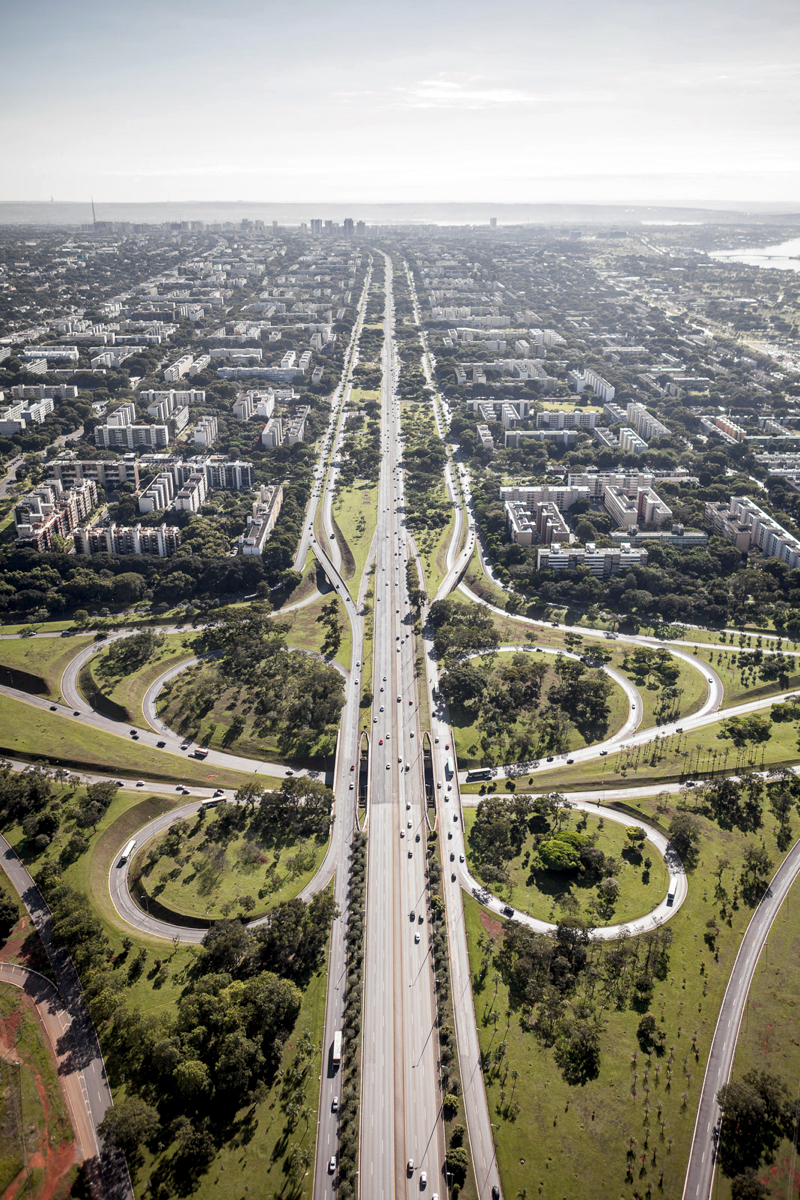 Brasília: Life Beyond Utopia


Architectural Design

[April 2016]
---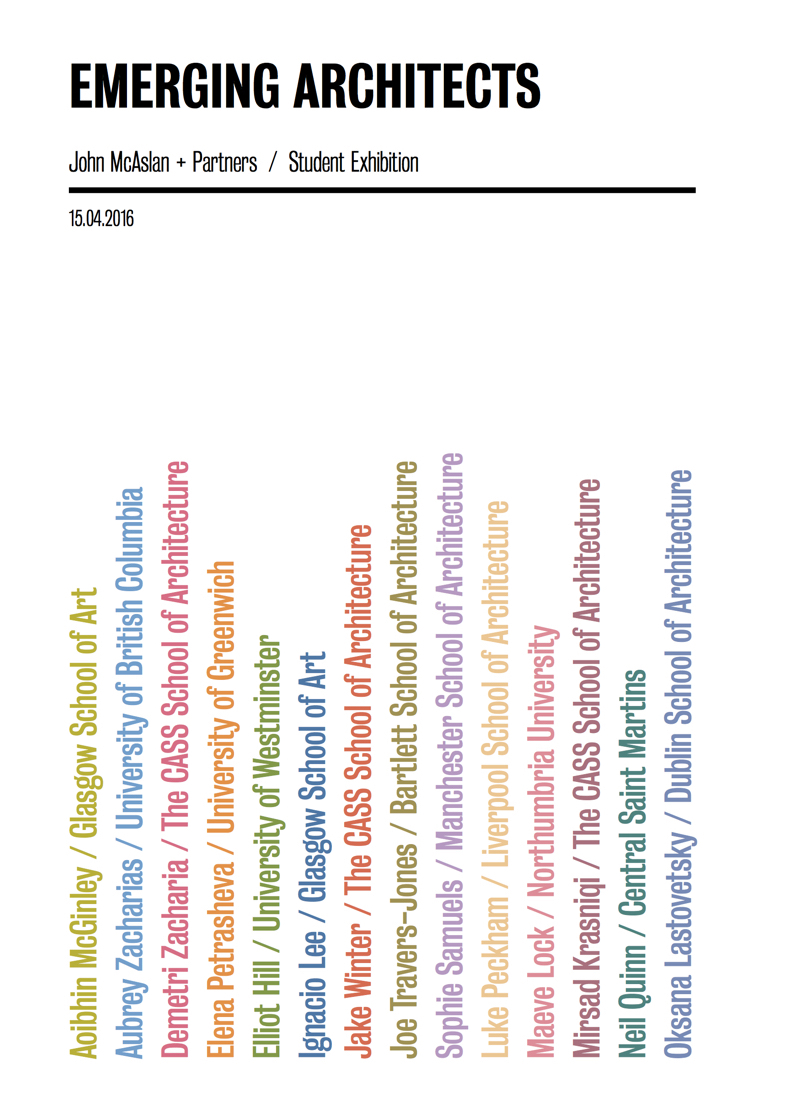 Two exhibitions for the McAslan Gallery
McAslan Gallery 2016
---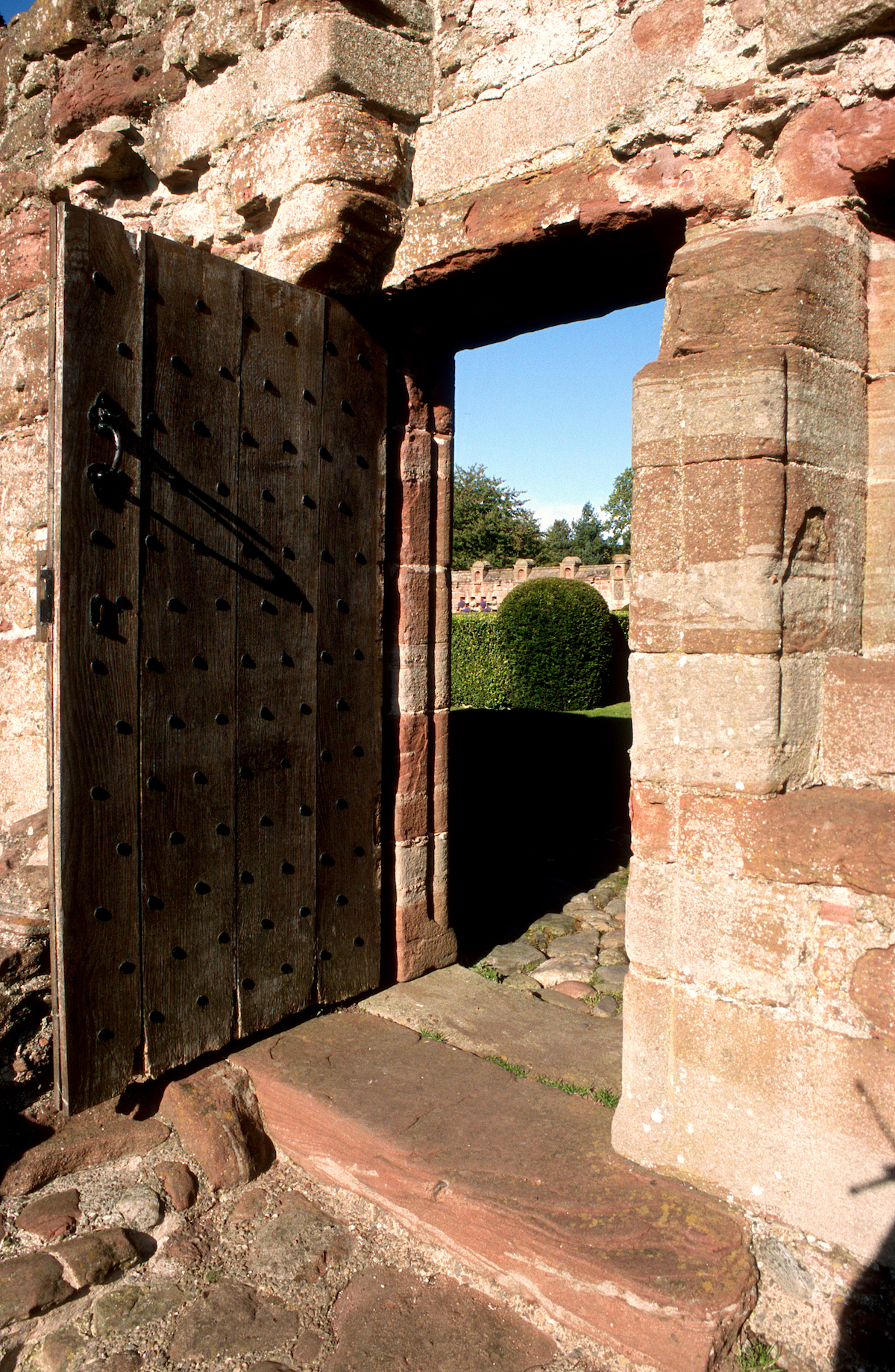 Edzell Castle: Architectural Treatises in Late 16th Century Scotland
Garden History Society 2014
---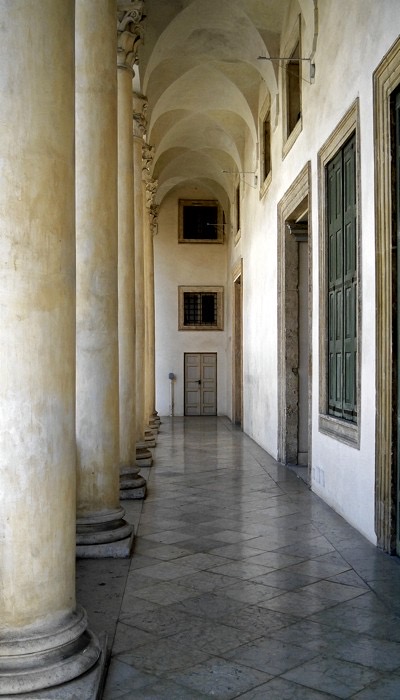 Architecture and the Humanities
Architectural Research Quarterly 2014
---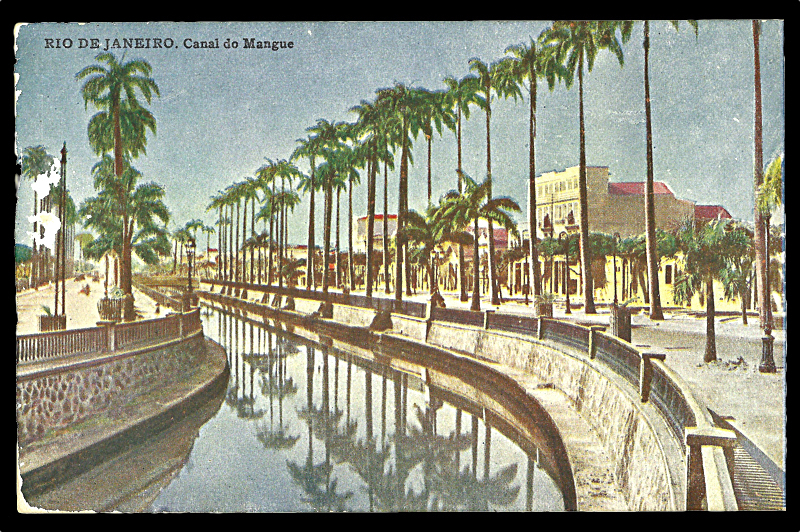 Urban Planning in Rio 1870-1930: the Construction of Modernity
Brazil Institute, Kings College London 2014
---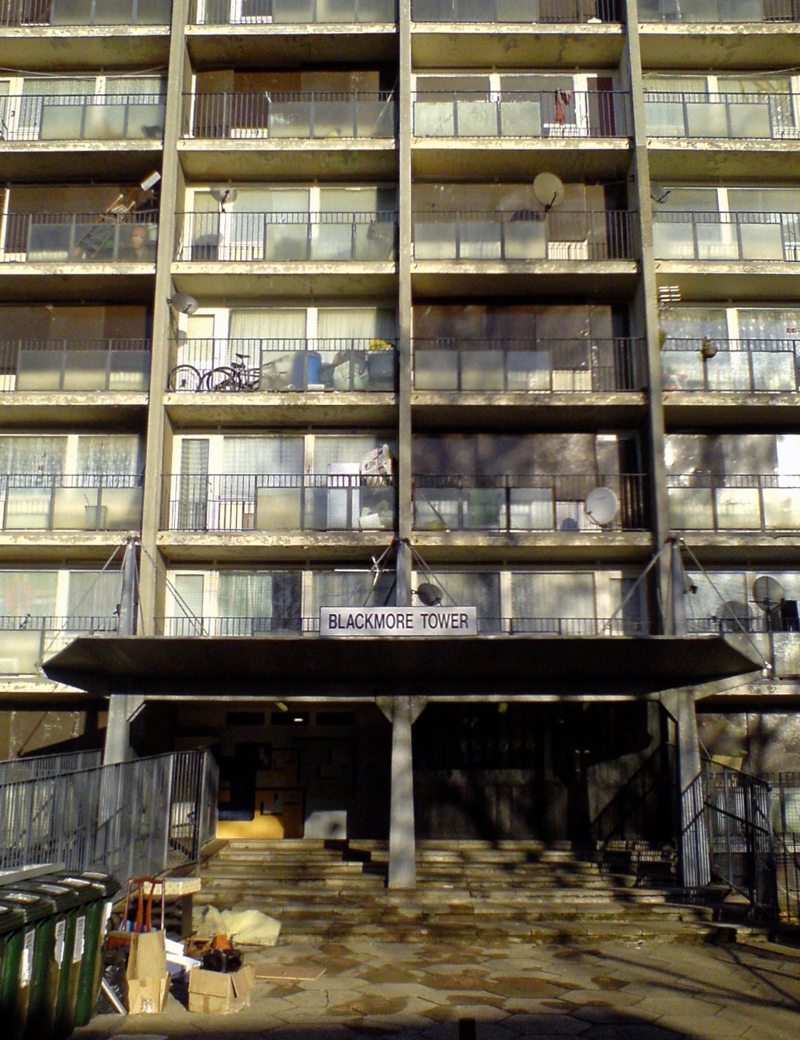 Review of

Remaking London: Design and Regeneration in Urban Culture


Architectural Research Quarterly 2013
---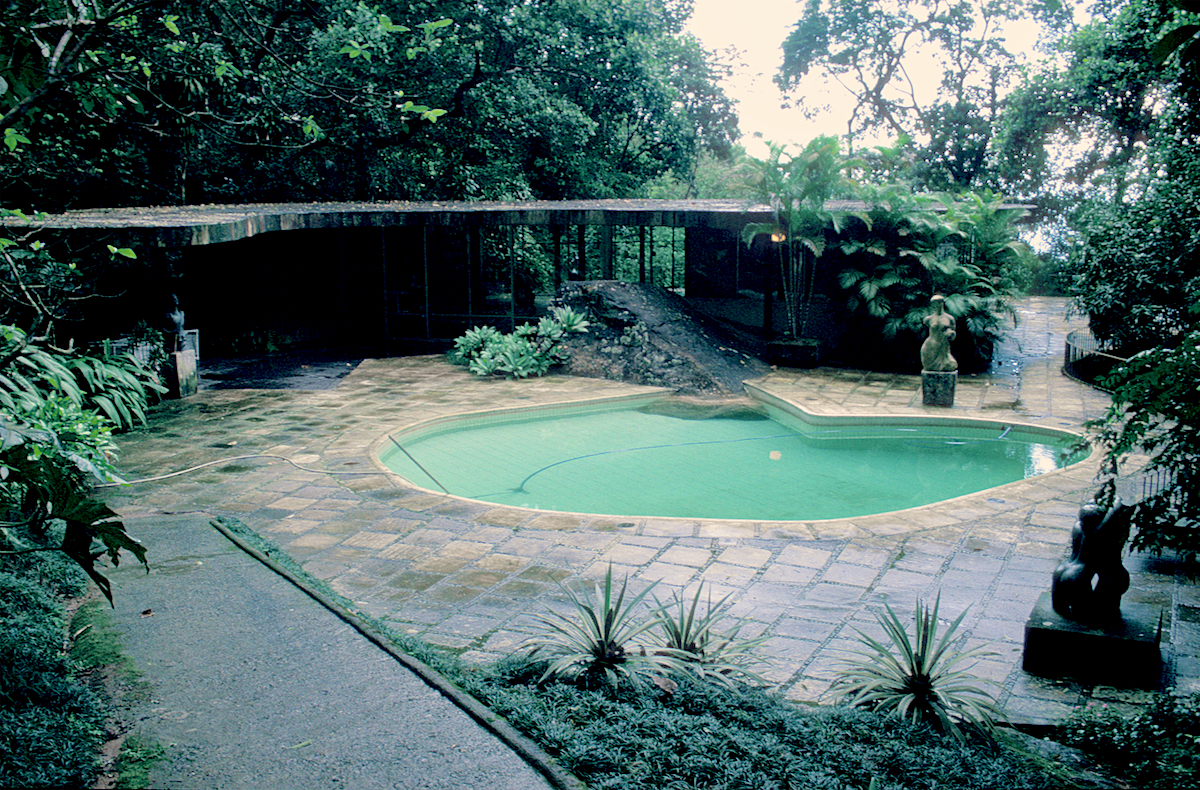 Life's a Beach: Oscar Niemeyer, Landscape and Women
The Rest is Noise Festival
South Bank, London 6 October 2013
---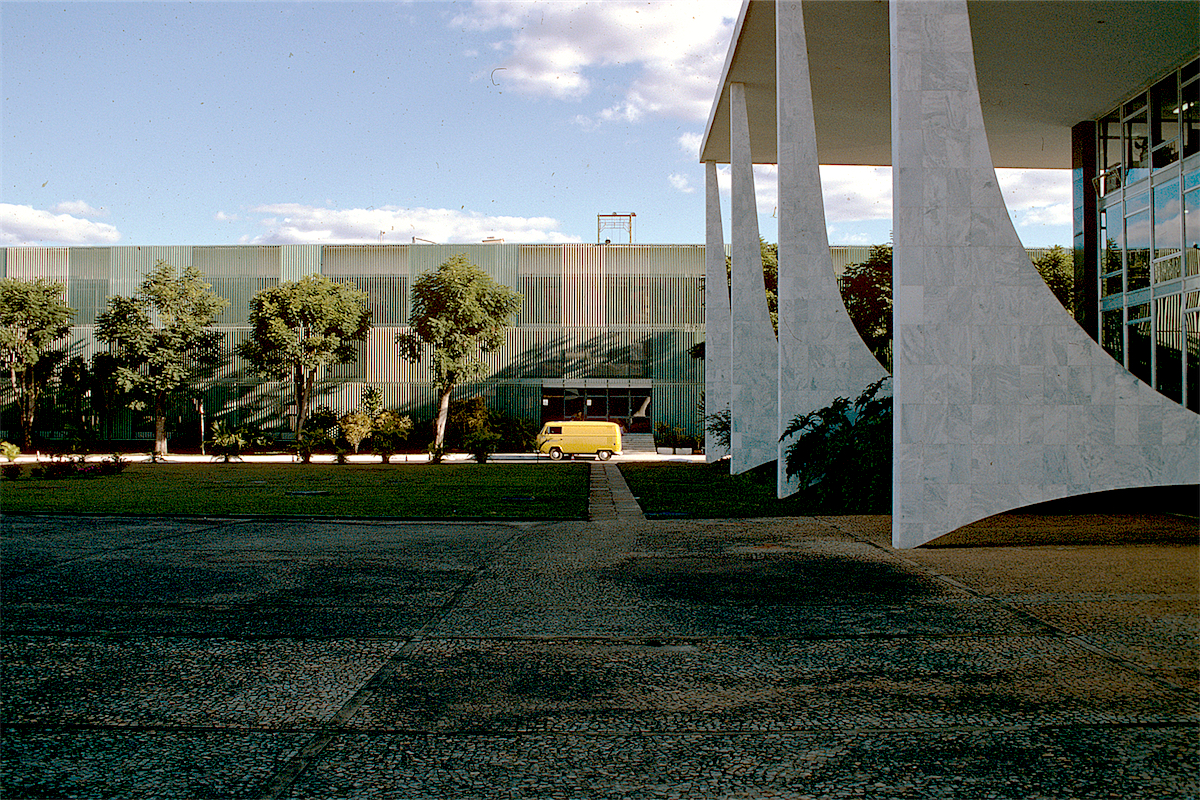 BBC: Last Word
BBC Radio 4 7 & 9 December 2012
---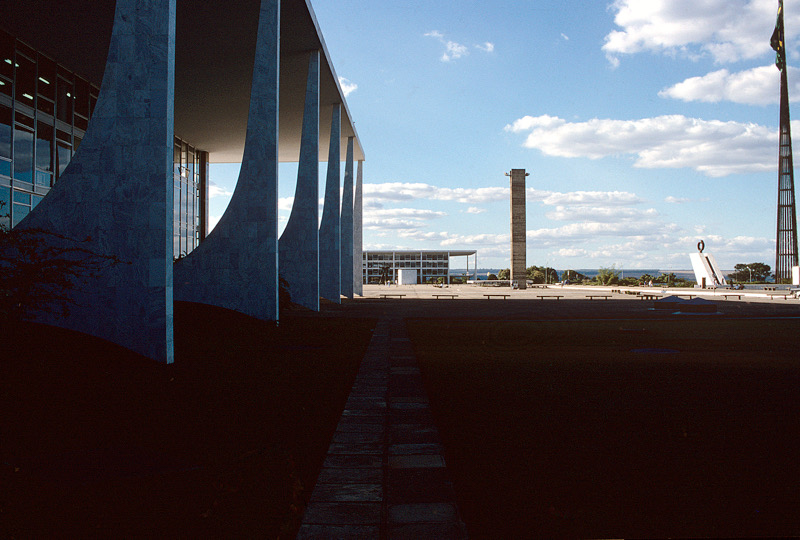 Brasilia: Fictions and Illusions
Brazil Institute, Kings College London 2012
---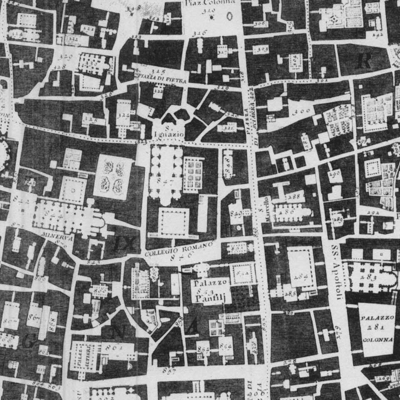 Connected Communities Symposium
University of Dundee 2011
---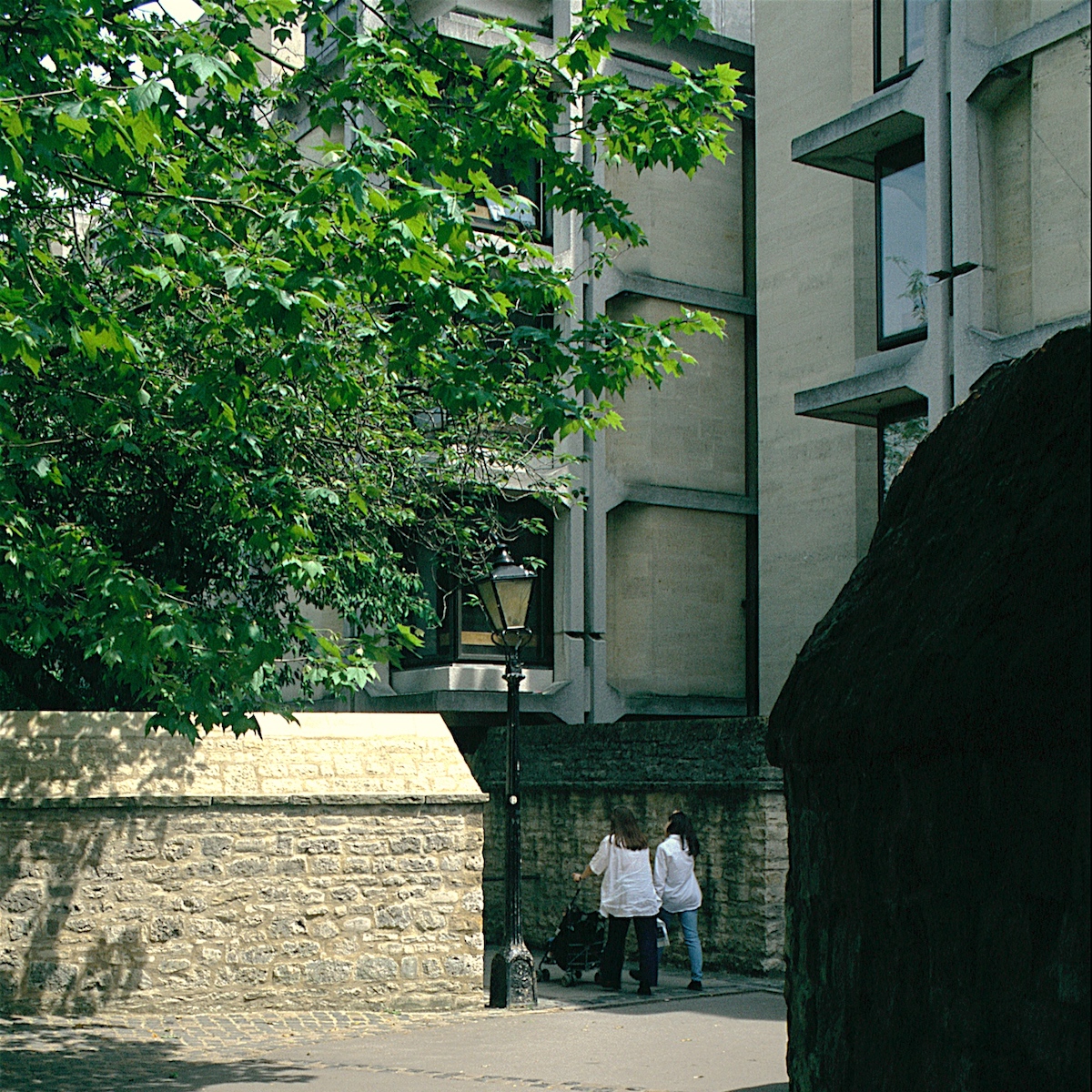 Architecture + ESI: an architect's perspective
FESI [The UK Forum for Engineering Structural Integrity] 2011
---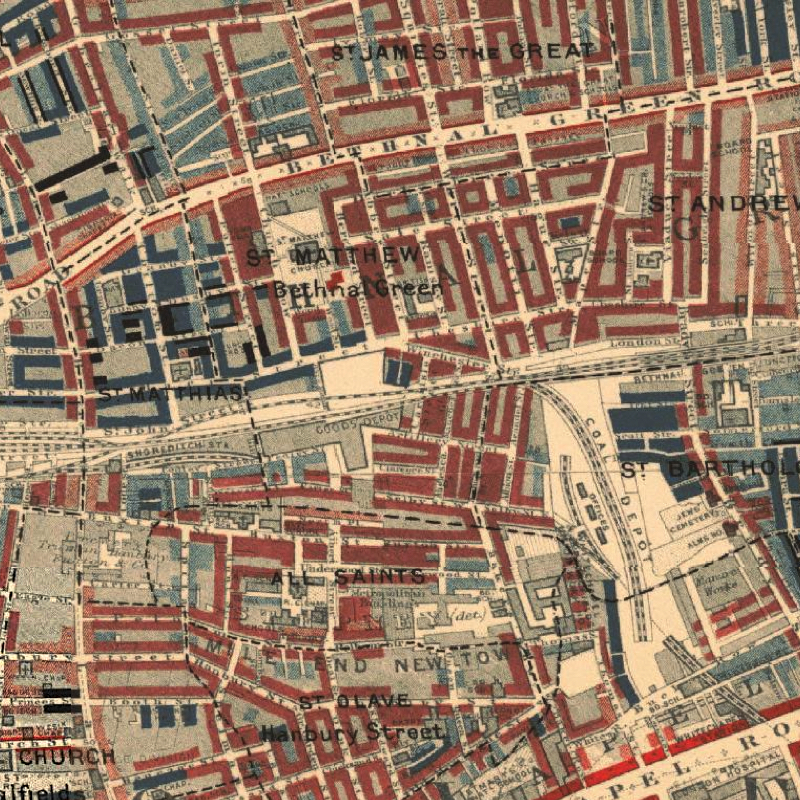 Review of

Mapping London


Architectural Research Quarterly 2010
---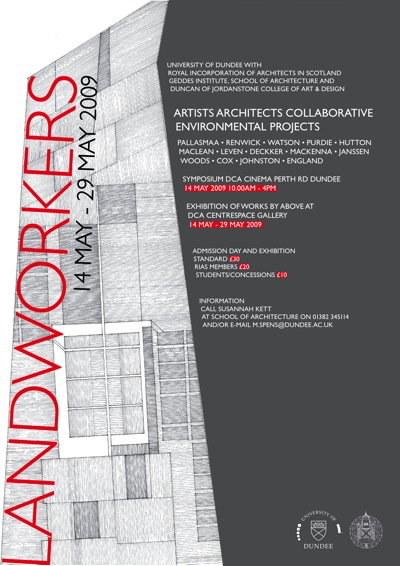 Landworkers
Dundee Contemporary Arts
14-28 May 2009
---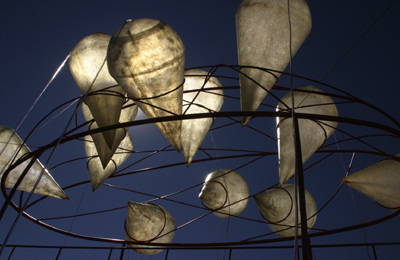 The Studio of Antonio Carlos Elias


Epulis Fissuratum

[Brasília 2006]
---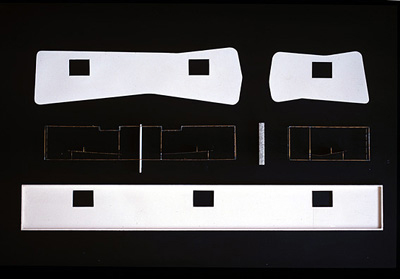 Superquadra

Penthouse Project


Penthouse Living


[Wiley 2005]

---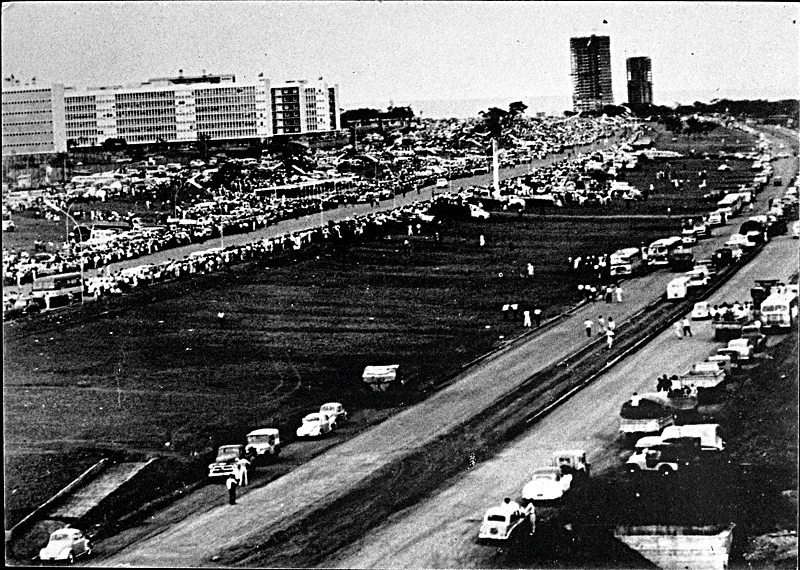 Arquivo Brasília
Sala Martins Penna
Teatro Nacional Cláudio Santoro
Brasília
19-20 April 2005

---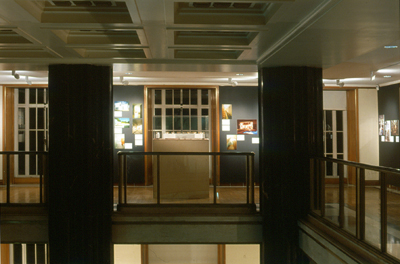 Revisiting Brazil
RIBA Gallery 2
9-30 October 2003

---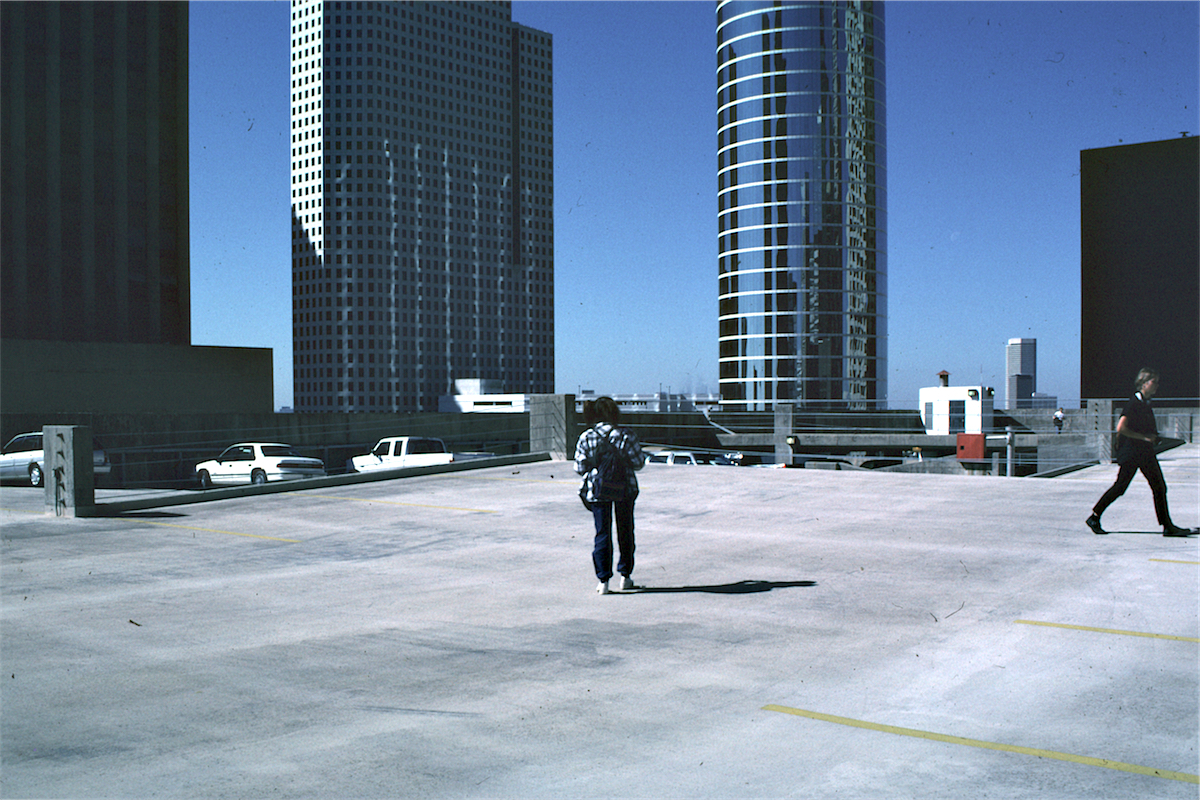 Urban Entropies: A Tale of Three Cities
Architectural Design [September 2003]
---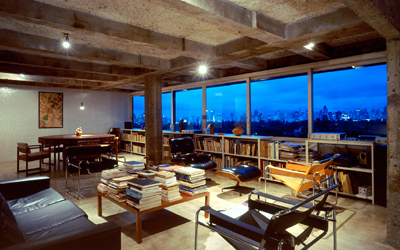 New Architecture in Brazil - Photographs by Michael Frantzis
Brazilian Embassy, London
5-6 March 2003
---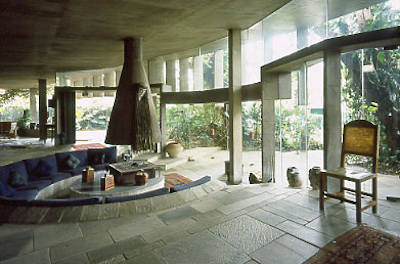 Natural Spirit (Places to Live 007)
Wallpaper* [January/February 2003]
---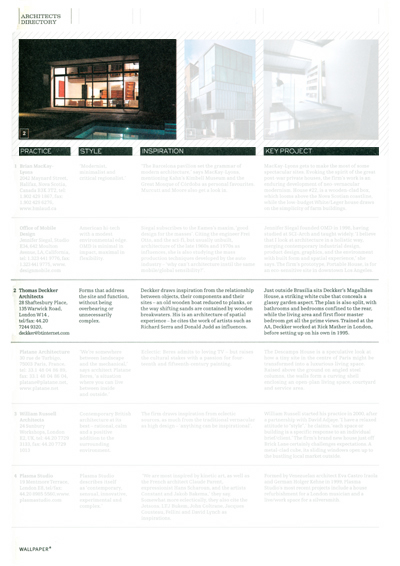 Architects Directory
Wallpaper* [July/August 2002]
---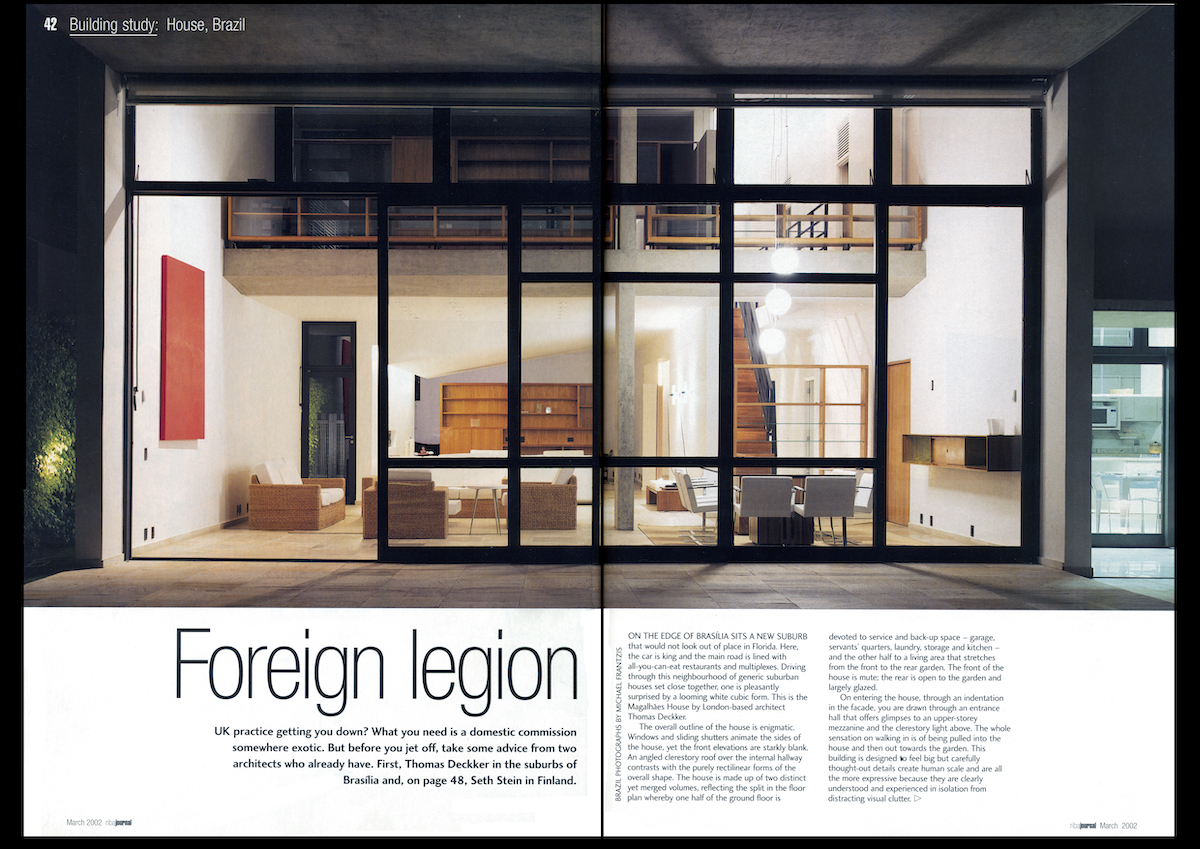 Foreign Legion
RIBA Journal [March 2002]
---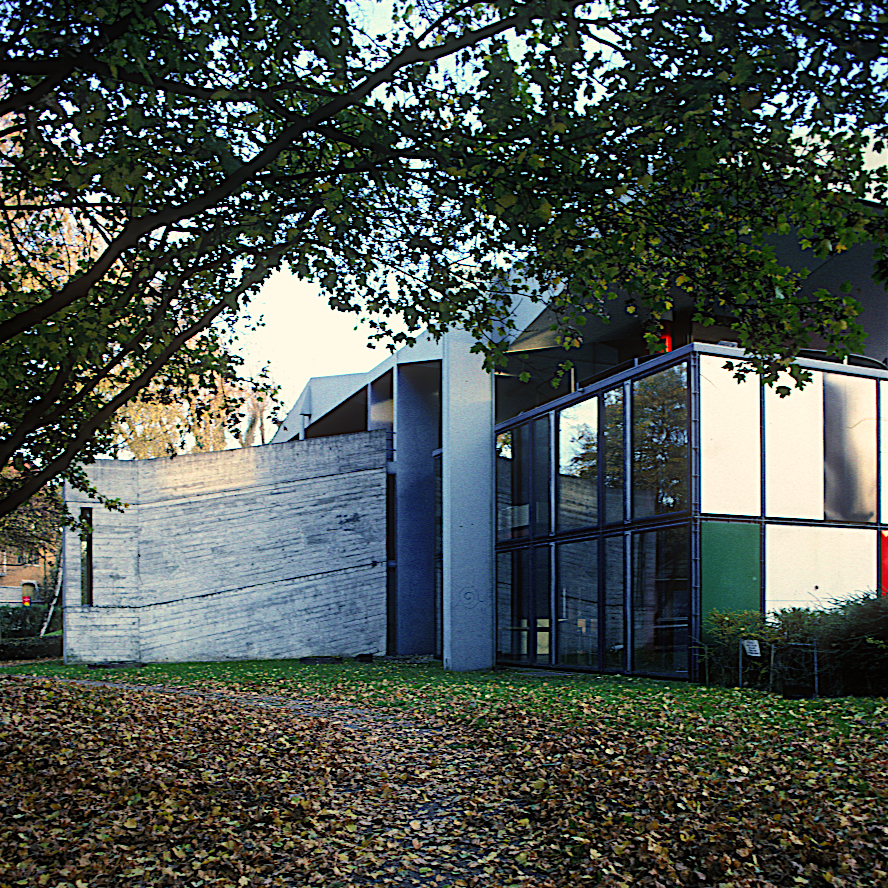 Architects and Technology


The Encyclopaedia of Architectural Technology

[London: Wiley 2002]
---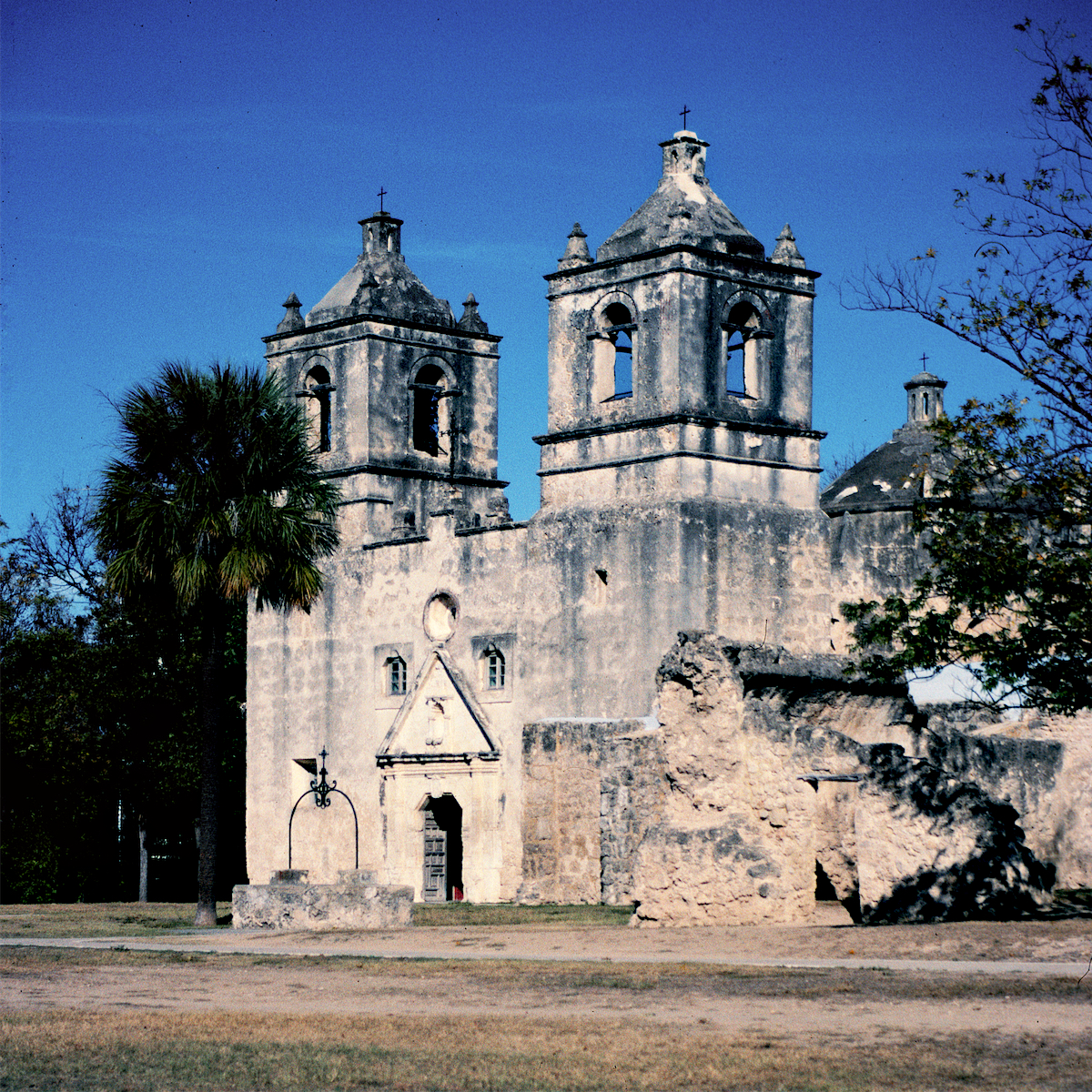 Mexican-American Architecture


Mexican-American Encyclopaedia

[2002]
---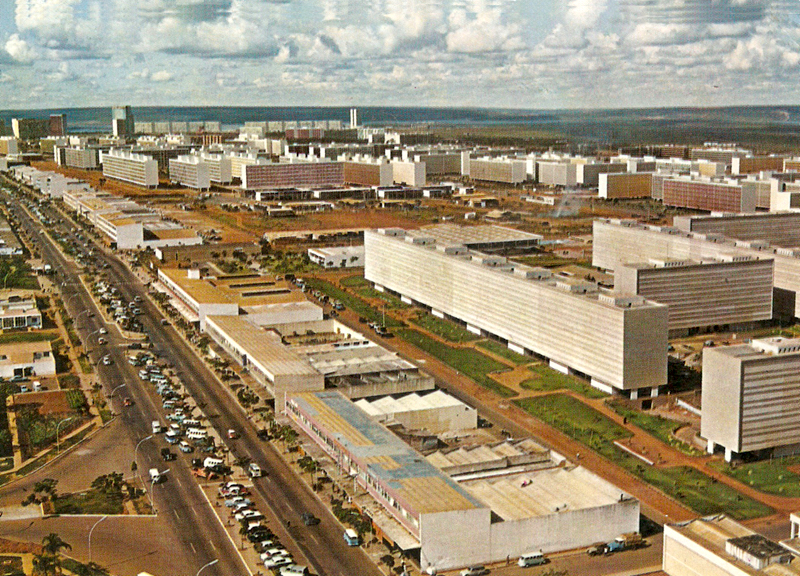 Brasília


Canberra / Brasília


Canberra Contemporary Art Space [Canberra: CASC 2001]
---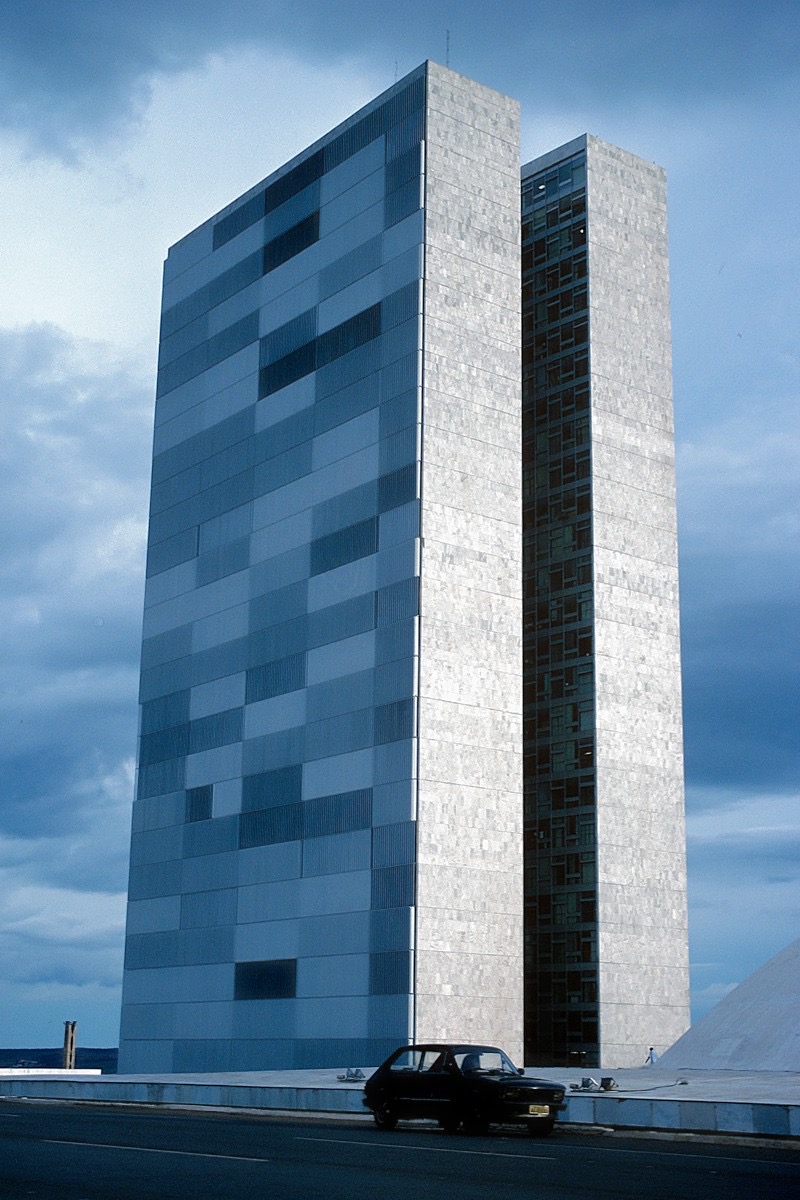 In the Realm of the Senses
Architectural Design [July 2001]
---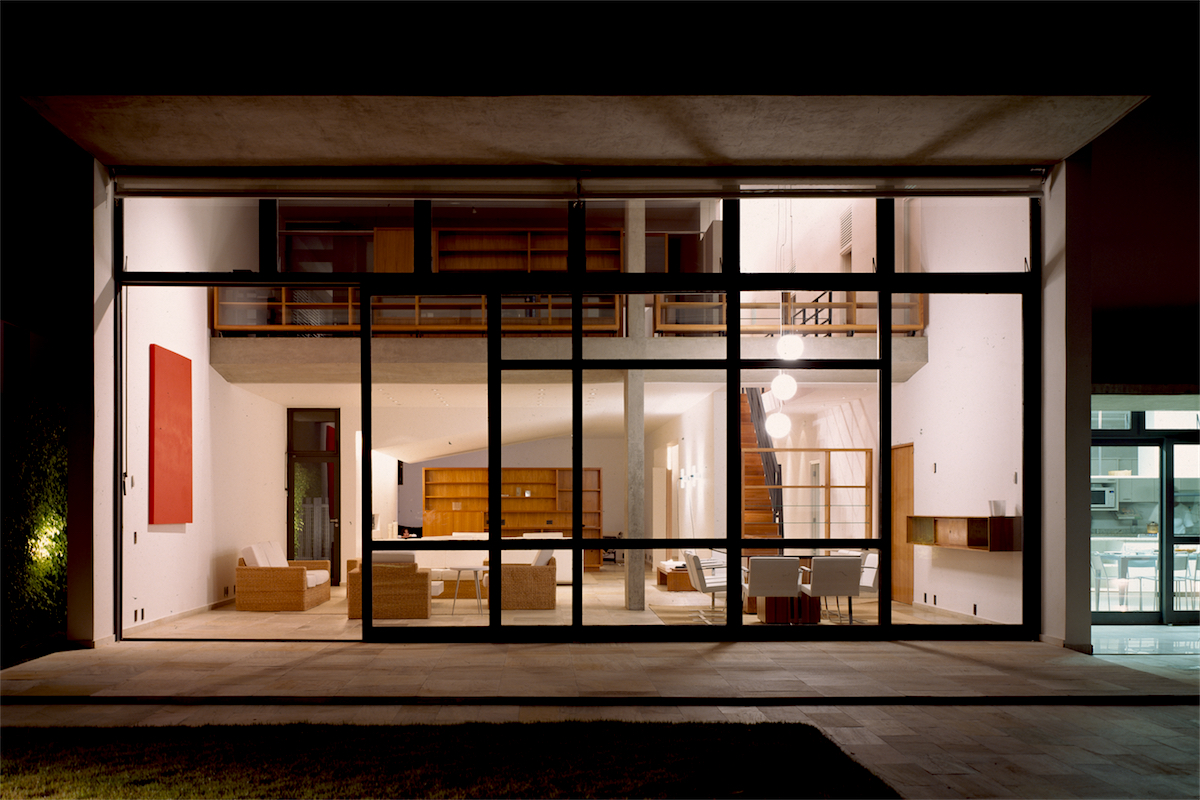 Thomas Deckker: Two Projects in Brasília
Architectural Design [Oct 2000]
---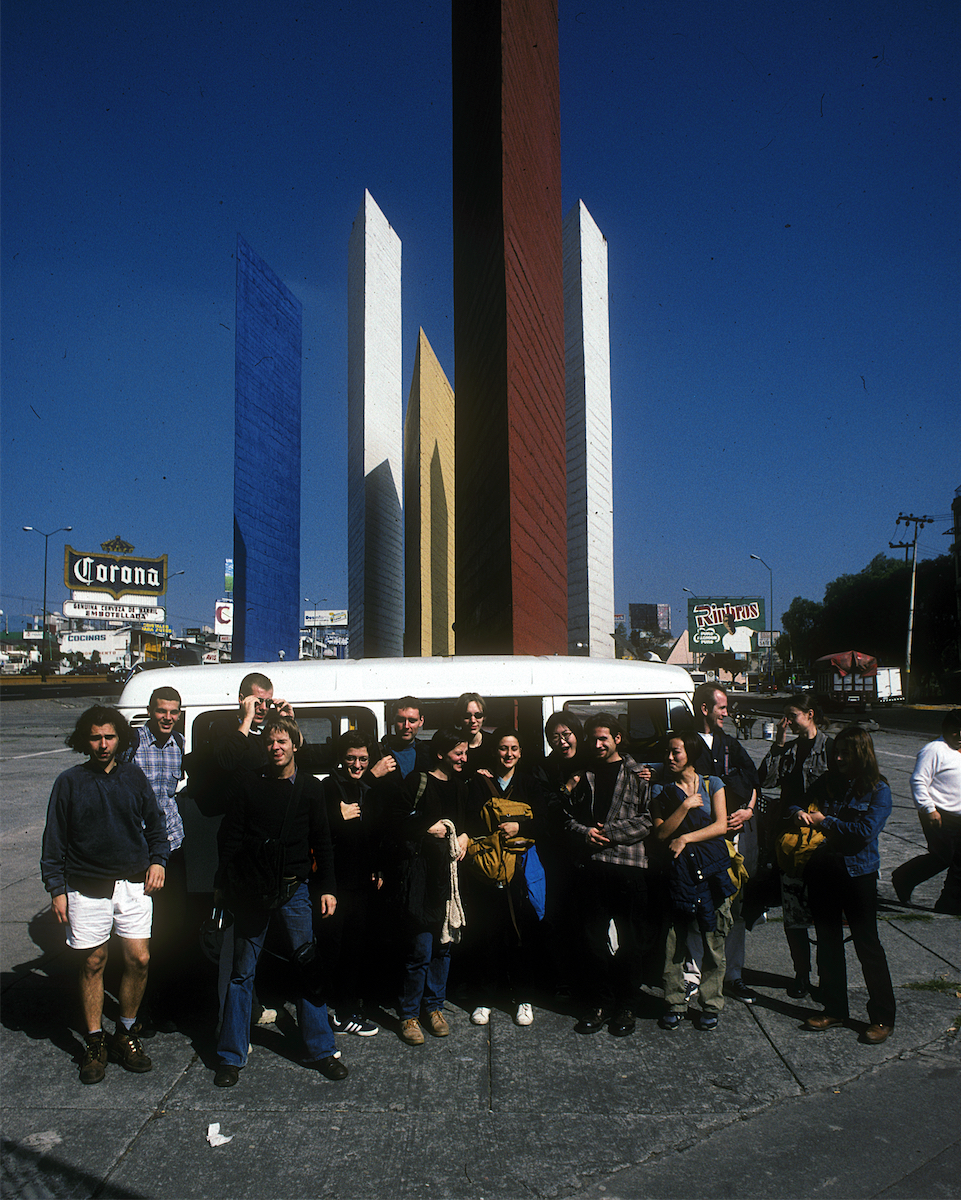 First International Seminar on the Teaching of the Built Environment [SIEPAC]
University of São Paulo, Brazil
13-15 Sept 2000

---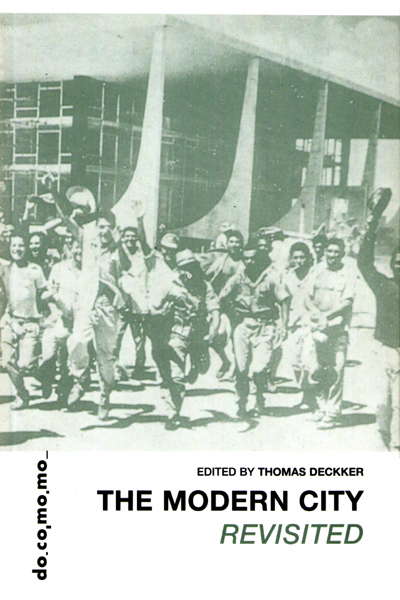 The Modern City Revisited


[London: Routledge 2000]

---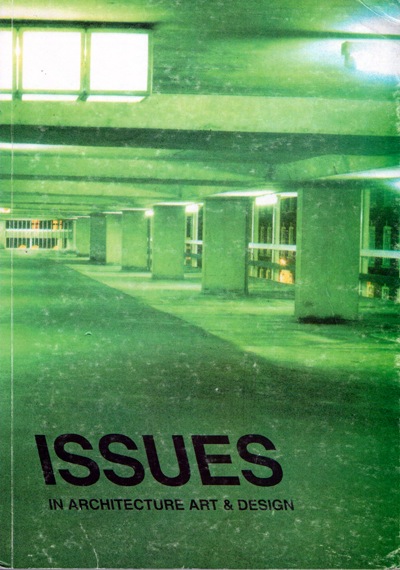 Issues in Architecture Art & Design


vol. 6 no. 1 [University of East London 2000]
---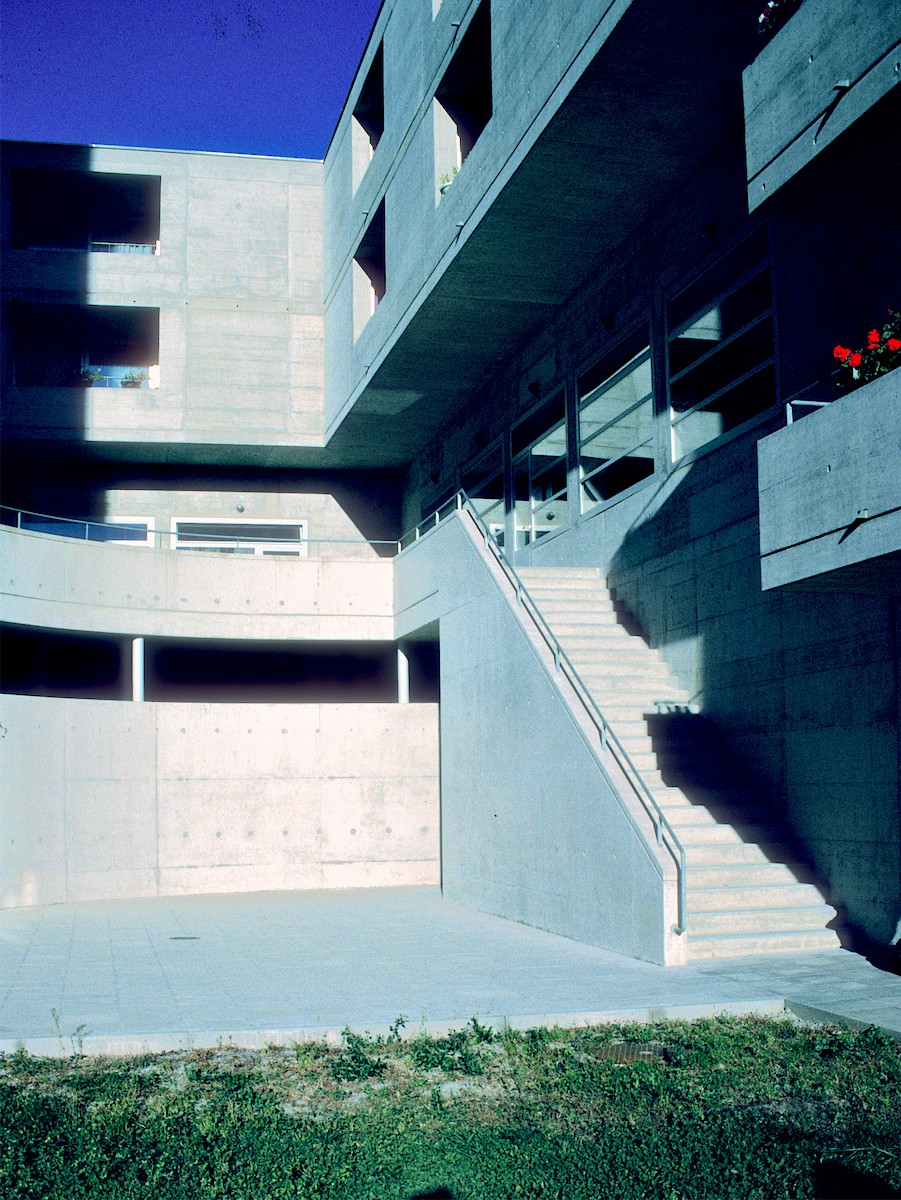 The re-invention of the site


Relating Landscape to Architecture


[London: Routledge 1999]
---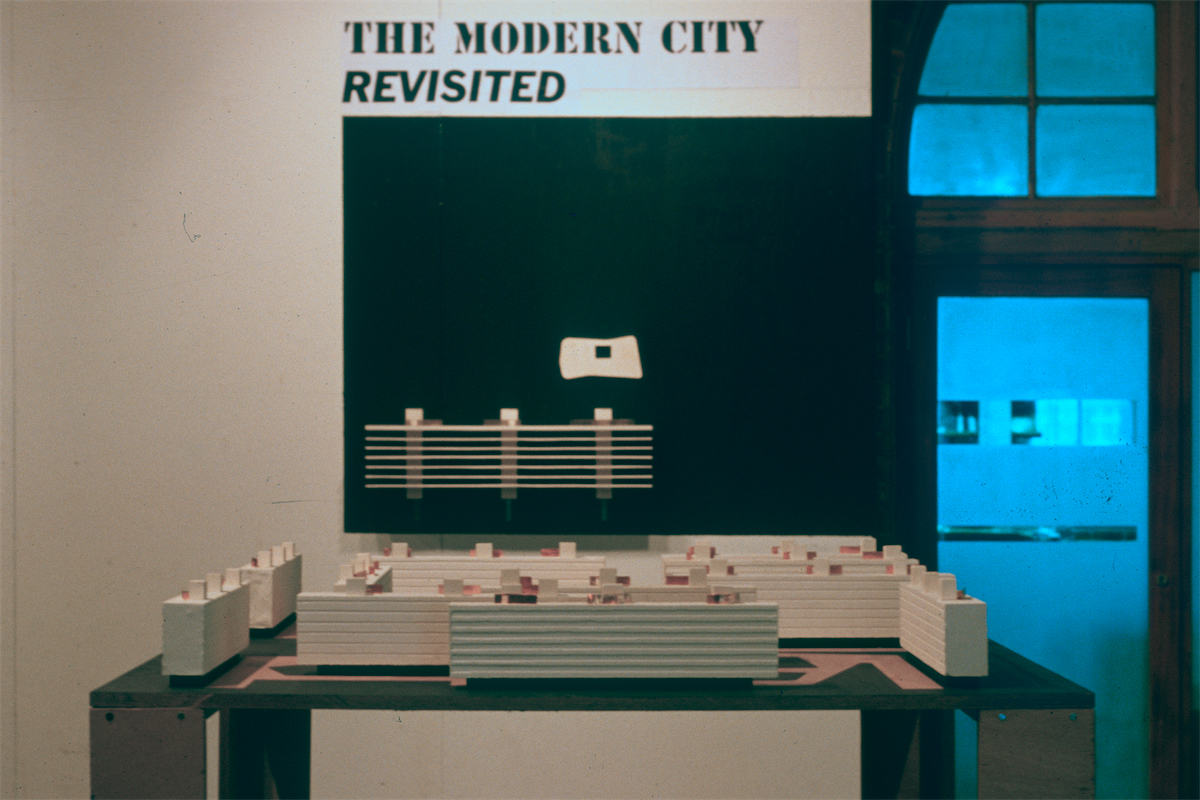 The Modern City Revisited
University of East London
27/28 Mar 1999
---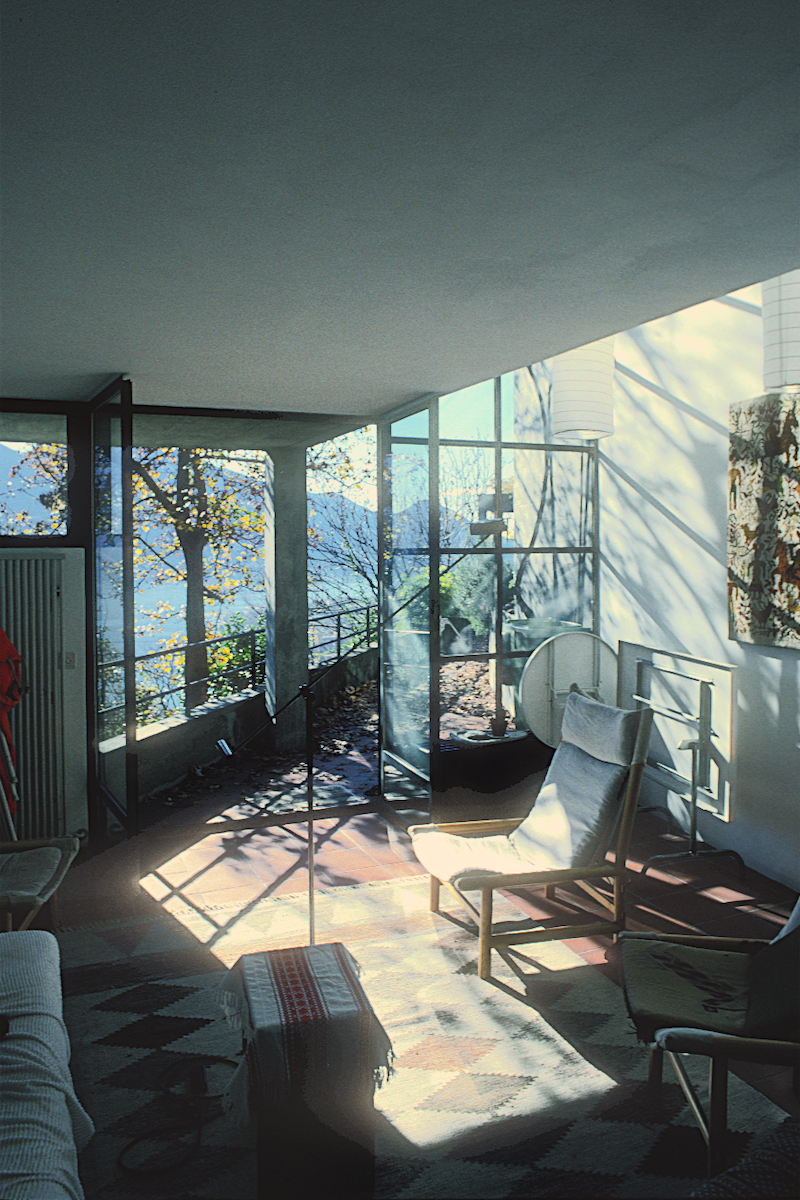 Monte Carasso: The re-invention of the site


Issues in Architecture Art & Design

vol. 5 no. 2 [University of East London 1998]
---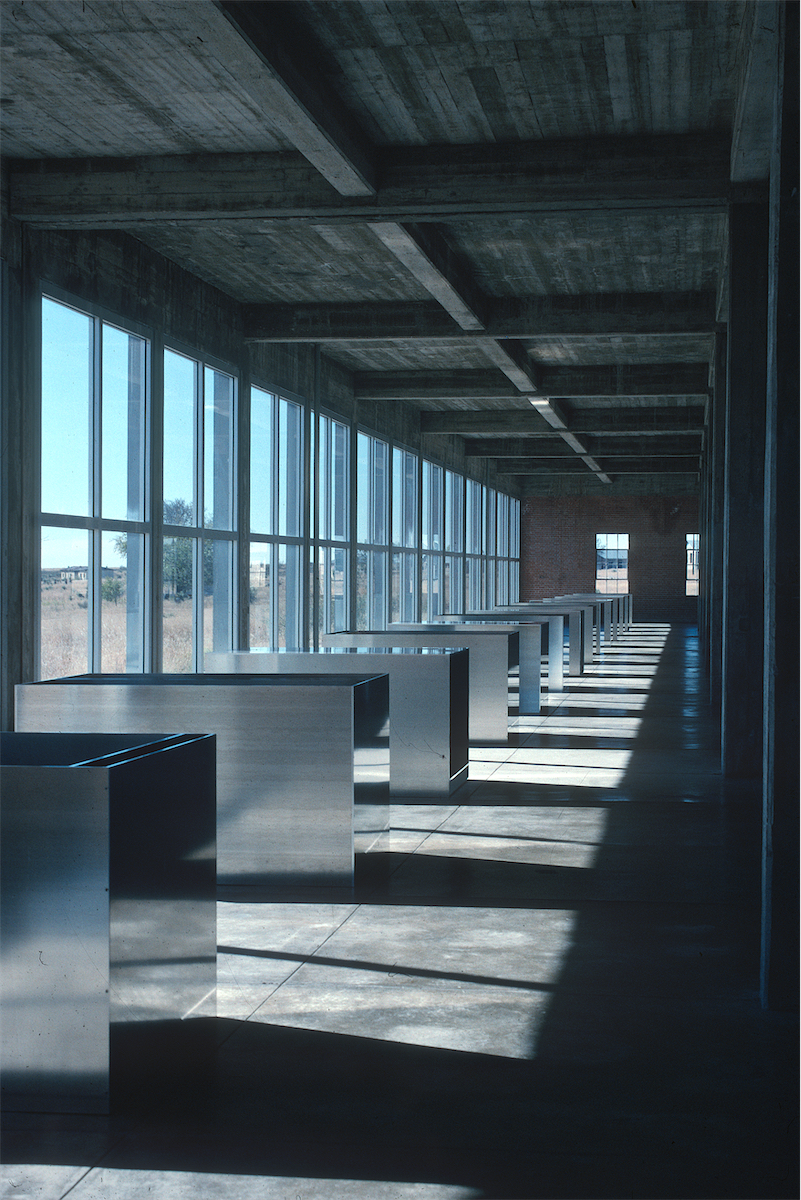 Specific Objects / Specific Sites
Rethinking the Architecture / Landscape Relationship, University of East London,
26-28 Mar 1996
---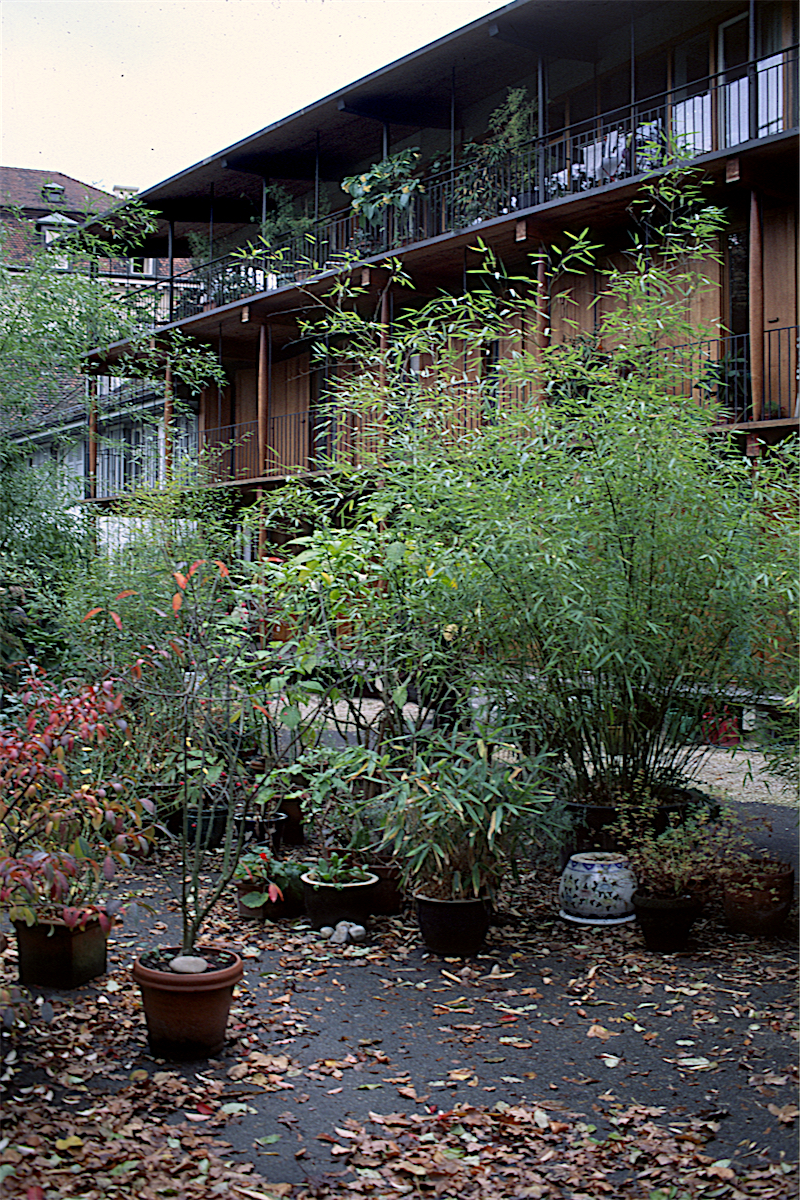 Herzog & deMeuron


Issues in Architecture Art & Design

vol. 3 no. 2 [University of East London 1994]
---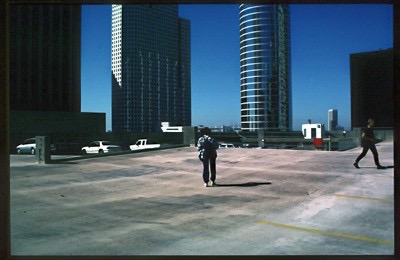 Car Park, Houston, Texas
photograph © Thomas Deckker 1995

Urban Entropies: A Tale of Three Cities
Architectural Design [September 2003]
In the Park Central Hotel in downtown Fort Worth there is an intriguing photograph. John Fitzgerald Kennedy spent the night of 21 November 1963 at the Hotel Texas there before continuing on to Dallas; the photograph shows him mobbed by supporters outside the hotel in his - fatally unprotected - limousine. When one turns and looks out the window the same street is unrecognisable. Instead of the dense blocks of offices, hotels and department stores in the photograph there is an open grid of parking lots; only a few isolated buildings remaining.

The transformation of American cities has been viewed as a natural phenomenon, as a 'survival of the fittest' - not least by its beneficiaries - that it is, perhaps, a surprise to find the quantity of opinion directed against its assumptions. No city other than Los Angeles has been the subject of so much critical attention, most famously, perhaps, by Edward W. Soja, Frederic Jameson, Lynne Spigel and Mike Davis, to the point where it has become a metonym for disastrous urban development. Davis in particular has charted the future decline of Los Angeles through its own 'internal contradictions': by social division in

City of Quartz: excavating the future in Los Angeles

(1990), by courting natural disaster in

Ecology of fear: Los Angeles and the imagination of disaster

(1998), and by the displacement of the Anglo population by the Hispanic in

Magical Urbanism

(2000). Finally, in

Dead Cities and other tales

(2002), Davis extends his metaphorical description of capitalism as war to American landscapes and cityscapes.

Davis's thesis in

Dead Cities and other tales

is how American capitalism - insane and unfettered greed, endemic racism against Negroes, Hispanics and Native Americans, and the collusion of government, monopolistic industries and an unaccountable military, has brought not only Los Angeles but the whole Southwest to the brink of environmental disaster- not least because of the nuclear, chemical and biological development sites - and social adversity. The parallels Davis draws to the expansion and suburbanization of Los Angeles that began during the Second World War are intriguing. He notes that, in 1942, the US Army was building (and rebuilding) full-size models of the centres of Berlin (advised by Erich Mendelsohn) and Tokyo (advised by Antonin Raymond) in Nevada to perfect the destruction of their civilian populations and urban cultures by aerial bombardment. I am sure we are all familiar with photographs of the results.

Few downtowns, however, could look a devastated as that of Houston. Houston is, in many respects, a more extreme but less glamorous version of Los Angeles. It stretches towards Galveston, much as London stretches towards Brighton, but with only 2 million inhabitants; its density is one quarter that of Los Angeles. Lars Lerup and Albert Pope, Dean and Professor respectively at Rice University, have both found a less apocalyptic critical voice for their city. Pope fully deserves to join Soja and Jameson; in

Ladders

, he provides a precise analysis of how 20th-century suburbanization developed along closed 'ladder' grids, that is, cul-de-sacs along freeways, rather than 19th-century open rectilinear grids. This new and parallel sub-urbanism could hardly be said to be a populist reaction to architectural theory: it was partly based on the English Garden City ideal of Ebenezer Howard in the 1890s and Barry Parker & Raymond Unwin in the 1900s and on its later development by Ludwig Hilbersheimer in the 1940s (Richard Neutra was also implicated). Pope, quoting the Second Law of Thermodynamics, concludes that entropy, a condition of 'chaos and sameness' has replaced 'organisation and differentiation' as the paradigm of the urban condition.

How that entropic urban condition is articulated is described by Lerup in

The City after Tomorrow

, an enlargement of the thesis first published as 'Stim & Dross: Rethinking the Metropolis' in assemblage in 1994: that out of a 'zoomorphic field' of dross ('dregs'), occasional stims ('stimulations', or from the German Stimme, 'voice') occur which, borrowing an analogy from chaos theory, briefly act as 'strange attractors' for urban life. Such stims have no use for architecture: they are social rather than spatial. George O. Jackson's photographs - freeways, vacant lots, parking - revisit the territory of Robert Smithson and Ed Ruscha. Pope calls this the 'aesthetic of emptiness'.

No visitor to Houston, however, particularly if they are visiting Renzo Piano's Menil Collection, could fail to be impressed by the 'Museum District' in which it is found. The 'Museum District' is a an area of mixed use par excellence: middle class homes, museums, Rice University itself, restaurants, shops, with a prosperous Hispanic district adjacent. This is the area which Lerup calls the 'middle landscape', an indeterminate zone inside the inner freeway loop, between downtown and suburbs, and squalor and growth. This 'middle landscape' has developed without the formal architectural theories and corporate construction system of the suburbs, but rather through co-operative anarchy; it is an 'open' system of creation rather than the 'closed' system in which entropy is inevitable. It will be strangely familiar to the inhabitants of London.

If violence, turmoil, greed and ignorance are the factors Davis sees as ensuring the decline of American cities, they are exactly those which Peter Ackroyd believes have ensured London's rise to world prominence. From this viewpoint the well-meaning but patronising Abercrombie plan seems surely a fleeting aberration in a Darwinian struggle. Darwin's thesis was, of course, not 'the survival of the fittest' popularly supposed by theoreticians of capitalism but survival through adaptation to changing environments. In

London - The Biography

Ackroyd charts the growth of what used to be known as the 'Modern Babylon' and its decline after the Second World War, partly a result of it emptying into the Garden Cities and New Towns beyond the Green Belt. The 'aesthetic of emptiness' governs London as much as Houston; if it necessarily needs its 'other', then it surely has created it along the M25, a bizarre world of insane asylums, military establishments and secretive corporations mapped out by Iain Sinclair in

London Orbital: A Walk Around the M25

. Yet Ackroyd's final chapter is 'Resurgam'. The return of London to a kind of co-operative anarchy may be, instead of its decline, a sign of its survival in the late capitalist world.
Thomas Deckker
London 2003